New selection of Christmas Mass cards available for 2020.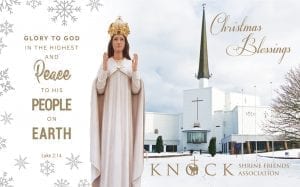 These beautiful new Mass cards feature the iconic Knock Basilica and the new pilgrim statue of Our Lady of Knock.
When you enrol someone in Masses at Knock Shrine, they will share in two daily Masses at Knock for a full year.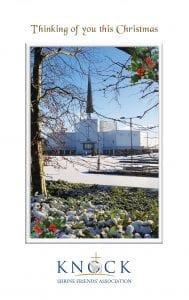 You may place your requests online on our website here
If you would prefer to contact us by phone, you can do this at 094 93 88100, 7 days per week from 9am to 5pm daily.