See the latest top picks from the spiritual and religious Bookshop at Knock Shrine.
The religious and spiritual Bookshop at Knock Shrine has a wide range of books and faith resources. Books are available to order online and can be shipped to anywhere in the world. Here are our top 10 reads for the month of July.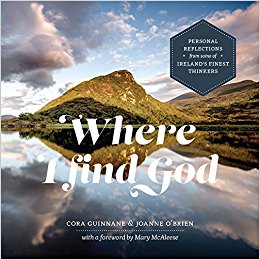 'Where I Find God' by Cora Guinnane & Joanne O'Brien
Where I Find God is a thought-provoking book where many of Ireland's finest thinkers share where they have found, and continue to find, the Divine in their lives. The book includes contributions by Mary McAleese, Brent Pope, Sr Stanislaus Kennedy and Fr Peter McVerry amongst others, in which they reflect on where they encounter God. These encounters can be provoked by both positive circumstances – in the midst of great beauty, or through human relationships – as well as by the pain and suffering which we all inevitably face at some point in our lives. Their reflections are accompanied by photographs that both complement and enhance the inspirational prose. Whether you follow a particular religion or interpret God in a broader sense, Where I Find God is truly a treat for the soul, a work that causes the reader to pause and reflect on their own unique spiritual experiences.

BUY ONLINE FROM THE BOOKSHOP
---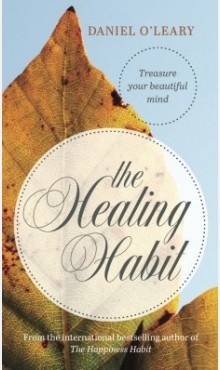 'The Healing Habit' by Daniel O'Leary
Your beautiful mind. Mind it! 
Beyond current mindfulness projects, please see this little book as a tonic for your spirit, a healing for your heart, a setting-free of your precious mind. And therefore it carries the promise of a happier life. By guiding you towards a bigger, deeper understanding of who you truly are, and the awesome power of your thinking, it is offering you the gift of renewing your life, of living it more fully and happily. 'Greet the day early,' wrote the Sufi mystic Rumi. 'The dawn has secrets to tell you. Do not go back to sleep.' And when you learn those secrets, you never will! 
This is a companion to the internationally bestselling book The Happiness Habit.
[space height="30″]
---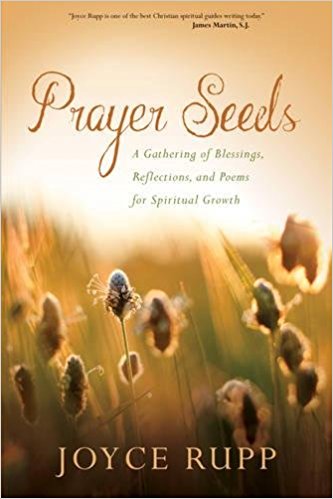 'Prayer Seeds- A Gathering of Blessings, Reflections and Poems for Spiritual Growth' by Joyce Rupp
Some of Sr. Joyce Rupp's most perennially popular books have been collections of her original prayers, blessings, poems, and reflections. In Prayer Seeds, the bestselling author and retreat leader offers almost a hundred new selections on a variety of themes such as the feasts and seasons of the liturgical year, compassion, ministry, difficult times, and important events—all suitable for personal or group prayer.People who attend Rupp's retreats or workshops often approach her to ask for a copy of a prayer that she composed for the event. In 2000, she collected her prayers in the book Out of the Ordinary. In Prayer Seeds, Rupp follows up with about a hundred never-before-published prayers written since the publication of the first collection. The prayers are organized thematically. Rupp's warmth and closeness to God along with her sensitivity to the joy and sadness of life make her an ideal prayer companion. Her prayers are like seed planted in your soul. Tended and watered by love, they will grow and bear a rich harvest in your life.
---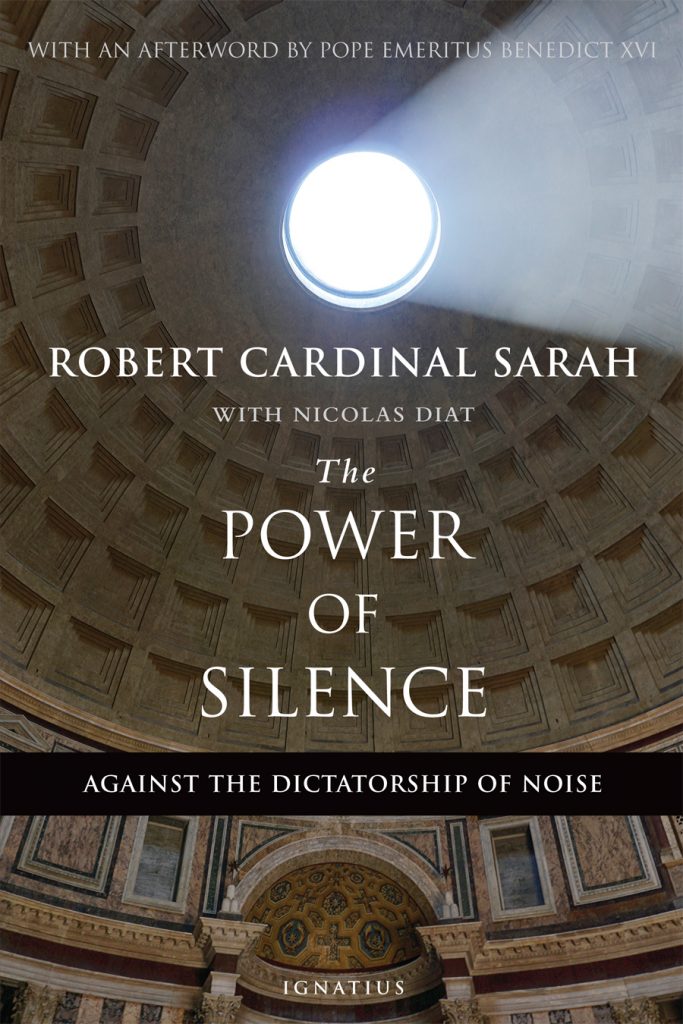 'The Power of Silence' by Robert Cardinal Sarah
In a time when technology penetrates our lives in so many ways and materialism exerts such a powerful influence over us, Cardinal Robert Sarah presents a bold book about the strength of silence. The modern world generates so much noise, he says, that seeking moments of silence has become both harder and more necessary than ever before. Silence is the indispensable doorway to the divine, explains the cardinal in this profound conversation with Nicolas Diat. After the international success of God or Nothing, Cardinal Sarah seeks to restore to silence its place of honor and importance. "Silence is more important than any other human work," he says, "for it expresses God. The true revolution comes from silence; it leads us toward God and others so as to place ourselves humbly and generously at their service."
[space height="30″]
---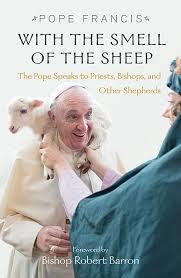 'With The Smell of the Sheep – The Pope Speaks to Priests, Bishops and Other Shepherds' – Pope Francis
From the first days of his papacy, Pope Francis described his wish for pastors "with the smell of the sheep."  In this moving and often intimate volume, consisting of all Pope Francis's addresses to priests and bishops, he shares his vision of the priesthood, ministry, and service to the People of God.Confiding personal stories from his own ministry and warning against the sins of "self-referentiality," clericalism, careerism, and worldliness, he stresses the importance of mercy, of drawing strength from prayer and intimacy with the Heart of the Good Shepherd. In addition to his addresses to seminarians, bishops, members of the curia and religious orders, he also shares words of compassion with victims of clergy sexual abuse.With the Smell of the Sheep provides a deeply spiritual call to follow the example of Christ in the service of the church. It is a wonderful gift  for seminarians, priests and clergy, and all those discerning their vocation in the twenty first century.
---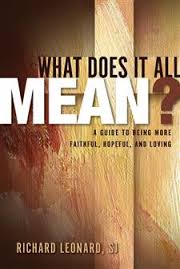 'What Does It All Mean? A Guide To Being More Faithful, Hopeful and Loving'
by Richard Leonard, SJ
What Does It All Mean? brings together into one volume three previous works on belief and its challenges: Where the Hell Is God?, Why Bother Praying?, and What Are We Doing on Earth for Christ's Sake? This work revises, restructures, edits, augments, and develops the early works into a single coherent case for belief. It does not shy away from the biggest challenges to faith inside and outside of the Church, but outlines a contemporary and accessible response to the issues that confront and sometimes confound believers today. It has an index for easy and quick reference.
[space height="30″]
---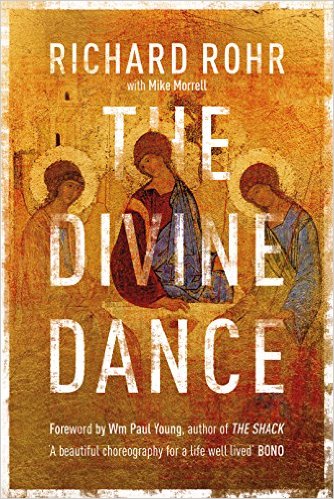 'The Divine Dance' by Richard Rohr
This superb new book on the Trinity is vintage Rohr: clearheaded, provocative, inspiring, challenging and suffused with the presence of the Holy Spirit. 
The Trinity is supposed to be the central, foundational doctrine of our entire Christian belief system, yet we're often told that we shouldn't attempt to understand it because it is a 'mystery'. Should we presume to try to breach this mystery? If we could, how would it transform our relationship with God and renew our lives?
[space height="30″]
---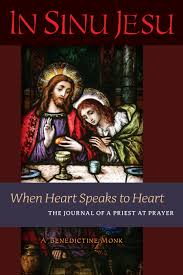 'In Sinu Jesu' by a Benedictine Monk
In 2007, Our Lord and Our Lady began to speak to the heart of a monk in the silence of adoration. He was prompted to write down what he received, and thus was born In Sinu Jesu, whose pages shine with an intense luminosity and heart-warming fervor that speak directly to the inner and outer needs of our time with a unique power to console and challenge.
BUY IT ONLINE FROM THE BOOKSHOP
[space height="30″]
---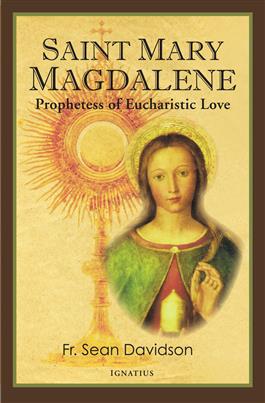 'Saint Mary Magdalene – Prophetess of Eucharistic Love' by Fr Sean Davidson
This work is an extended meditation on the life of Saint Mary Magdalene, known as the "Apostle to the Apostles" because the Risen Christ appeared to her first and then sent her to announce the Resurrection to the apostles. Based on the biblical texts traditionally associated with Mary Magdalene, this book helps readers to learn from her inspiring example and to enter more deeply into adoration of Jesus Christ truly present in the Blessed Sacrament.In telling the story of Mary Magdalene's profound conversion after the Lord had to expel seven demons from her soul, this book shows how she is a shining witness to the transforming power of an encounter with Jesus Christ. Mary Magdalene is the perfect model for those who have experienced the redeeming love of Christ and who seek to deepen their devotion to him and to the Eucharist."Saint Mary Magdalene reminds us of the need to recover the primacy of God and the primacy of adoration in the life of the Church and in the liturgical celebration."
BUY IT ONLINE FROM THE BOOKSHOP
[space height="30″]
---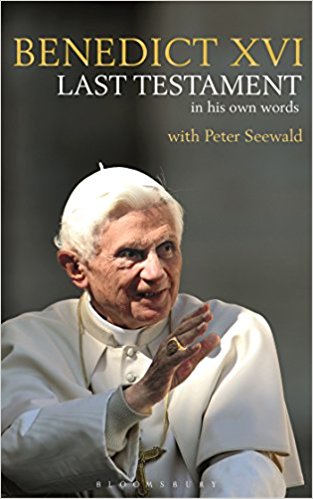 'Last Testament – Benedict XVI' – Paperback

In his own words the Pope Emeritus speaks explicitly about the reasons for his resignation, the emphases of his pontificate, about his admiration for his successor Pope Francis and controversial topics during his papacy such as 'Vatileaks', the clerical sex abuse scandals and reforming the Curia. Never before has Benedict XVI spoken in such a personal way about his faith, the current challenges for Christianity and the future of the Church. Last Testament is a remarkable and unique insight into the mind and faith of the man who led 1.2 billion Catholics through testing times for nearly a decade.