The book launch of 'Finding God in the Mess' (Messenger Publications) too place in the Bookshop on Saturday 14 April.
Authors Jim Deeds and Brendan McManus SJ were in attendance with the launch officiated by Fr Donal Neary SJ.
The book is now available to order in-store and online. Order here.
Photo: Fr Stephen Farragher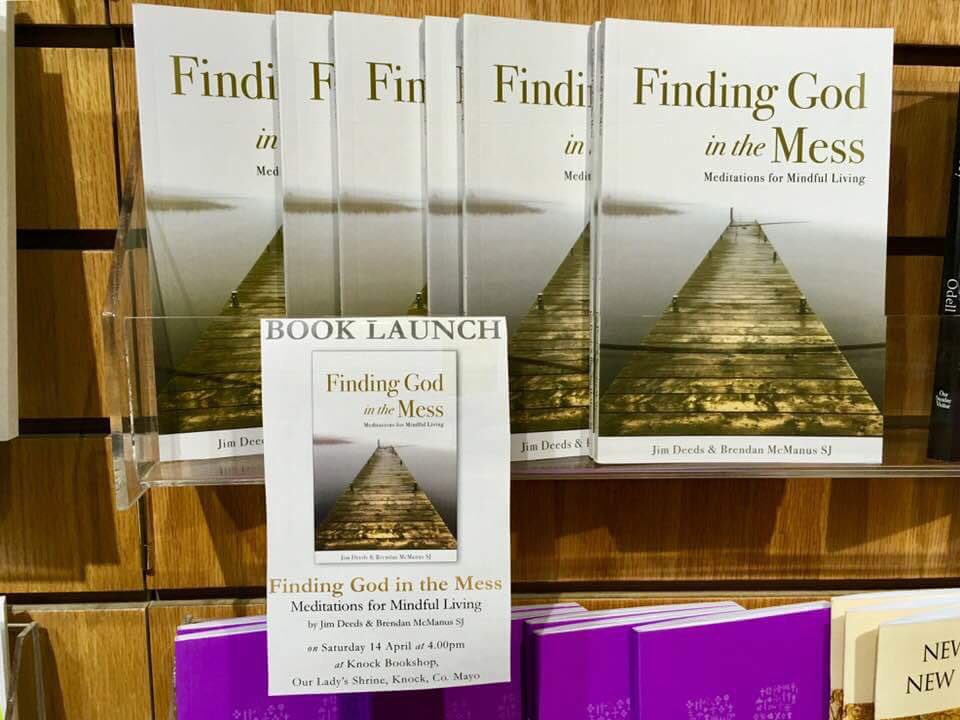 Modern lives can be very busy, saturated by technology and media, there isn't always time for happiness. It is the time out and the ability to look back and understand life events that brings about deeper, more satisfying living. Difficult situations of conflict, stress and worry arise, as do pleasant situations, but there are ways through the challenges. It is essential to believe that there is something positive in everything, that God is in it somewhere, and that we can get through with help.
These meditations can be used by readers as a daily prayer source, for morning, daytime or evening prayer. They are also ideal for parish groups who might read a reflection and then come together for discussion.
Price: €9.99