BOOK SIGNING EVENT: No. 1 bestselling author Colm Keane and wife Una O'Hagan (RTÉ newscaster) will be in the Shrine Bookshop on Saturday 16th & Sunday 17th September from 12 noon – 3pm for a signing of Colm's latest book 'Padre Pio: Irish Encounters with the Saint'.
Book now available to purchase online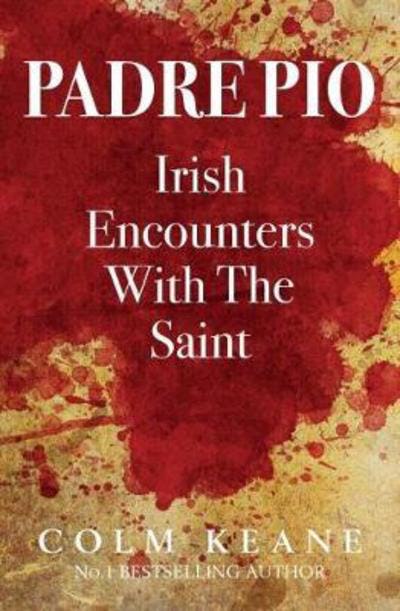 More about Colm Keane…
Colm Keane is an author, broadcaster and journalist who has published 25 books, including six No.1 Irish bestsellers.
Keane was born in Youghal, County Cork, on 15 September 1951. He attended Trinity College, Dublin, where he graduated with a B.A. Mod., M.A. in Economics and Political Science. Further postgraduate studies were undertaken at Georgetown University, Washington D.C., where he received an M.A. in Economics.
Having retired from broadcasting in 2003, Keane embarked on a career as a full-time author and was responsible for the national bestsellers 'Going Home' (No.1), 'We'll Meet Again' (No.1), 'Heading for the Light' (No.1), 'The Distant Shore' and 'Forewarned'. Most of the content of these books was based on research with survivors of near-death experiences. He also wrote two national No.1 bestsellers on the Italian saint Padre Pio – Padre Pio: The Irish Connectionand Padre Pio: The Scent of Roses.
In 2008, he set up the publishing company Capel Island Press. The company's first book was written by Colm and called The Beatles Irish Concerts. Since its inception, it has published four No.1 bestsellers.
Colm currently lives in County Waterford.