On Thursday, May 6th 2021, a special online Mass will be held at Knock Shrine to mark the 8th anniversary of the passing of Donal Walsh.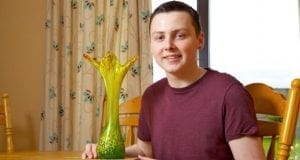 Donal, the Kerry teenager who touched so many lives when he came to prominence through his writings and subsequent appearance on Brendan O'Connor's 'The Saturday Night Show' on RTE television.  The Donal Walsh #Livelife Foundation  was set up by his family primarily in order to promote his anti-suicide #Livelife message.
This online celebration of Donal's life will be live streamed on the Knock Shrine website on Thursday, May 6th at 12 noon and on the Knock Shrine Facebook page and YouTube channel.