He is Risen as He said – Alleluia!!
Happy Easter!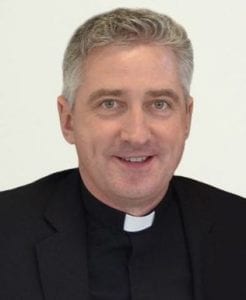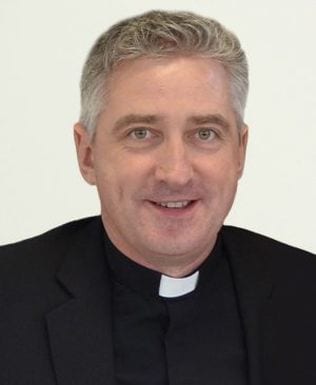 Hello everyone and Happy Easter to you all. It certainly will be an Easter that no one will ever forget – not being able to go anywhere or visit loved ones with Easter eggs, not being able to attend our religious ceremonies which marks this as the most important time in the Church's calendar and which gives the only true meaning to this time of year – the Lord's Resurrection. While this time of confinement and restriction is very difficult to cope with, it does serve a purpose and that is to save the lives of our most vulnerable and those we love.
Let us remember, thank and pray for all those who are the front line in saving lives and helping people: All medical personnel, emergency services, carers, HSE staff, Government officials, politicians, civil servants, food stores and staff, farmers, fishermen and women, food providers, transport providers, volunteers in parishes and communities, media, Bishops, priests, deacons, religious and lay ministers and all who help in any way (sorry if I missed someone or group!)
When they are listed like that, we take so many of these great people for granted so much of the time don't we? When this virus has been consigned to the pages of history like the Spanish Flu one hundred years ago – and it will be! – let us not take these good people for granted again and remember those who brought us through this terrible time. Let us also be proud of ourselves for taking the responsibility of doing what was asked of us at this time so that others could live.
Finally, let's not take God for granted either! – He did not cause this, nor does He sit back and let this go on. He, rather, walks with us through this, knowing what suffering is in the death of His Son on the Cross. In knowing that, God points to the triumph of the Cross in the Resurrection. At this time let the Lord be your anchor and your help. Cry to Him, give out if you wish but trust in Him as well, He will see us through. We remember, of course, all who have suffered bereavement and have not had the opportunity to grieve with family and neighbours in the usual "Irish" way, know that your loved one has gone no further than to God and God is very near. We shall see better days and this too shall pass, as the poet, Percy Shelly said in his poem 'Ode to the West Wind' –
"O wind, if winter comes, can spring be far behind?"
Be well, keep well and be safe – until we all meet again in person, may Our lady of Knock, St Joseph and St John protect you, Alleluia!