There are various things to consider when planning a day out with children. It can be challenging to keep their little minds interested, engaged and happy!
In the beautiful and expansive grounds of the Shrine, children will have plenty of space to walk, explore the 100 acres of beautifully landscaped grounds and gardens.
There are many pathways and routes through the Shrine grounds where you can admire the stunning scenery, take in the peaceful atmosphere and spend enjoyable time together as a family. During the summer months, the grounds are covered in a wonderful display of colourful flowers as well as a wide variety of native Irish trees, including several dedicated trees and a Rose Garden.
 Explore Knock Museum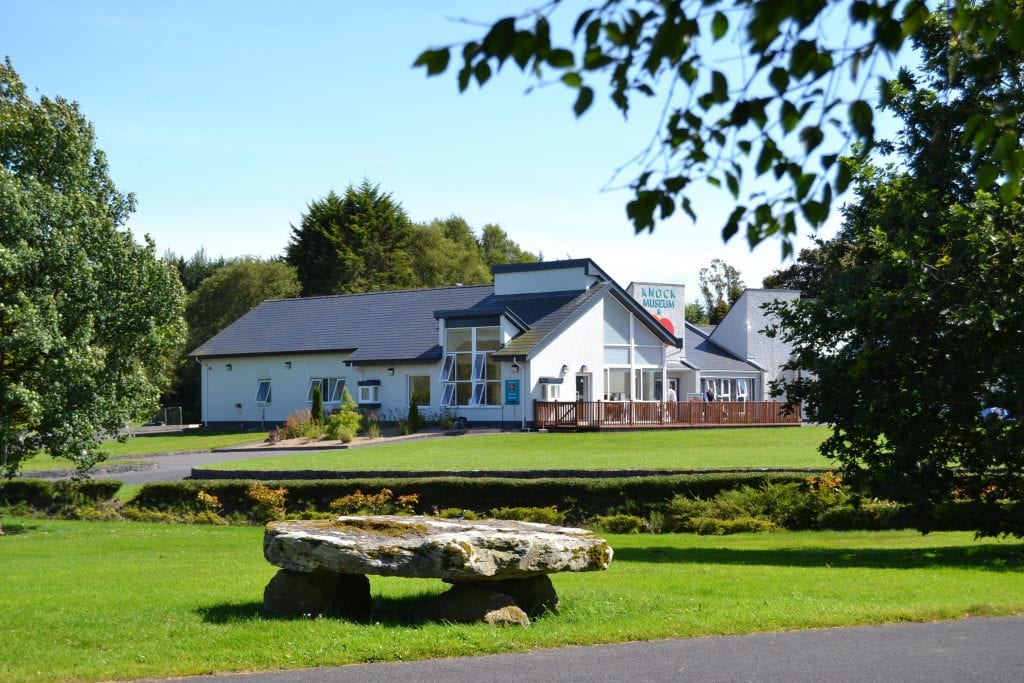 Begin your day with a visit to the award-winning Knock Museum.  Children will love listening to the Audio Guide that will walk them through the fascinating story of Knock.
Explore the replica thatched cottage, complete with half-door, hag bed and hearth while hearing all about what life was like at the time of the Apparition in 1879.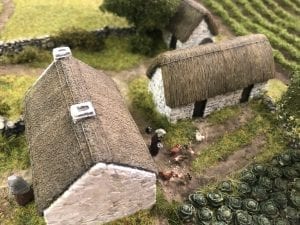 The 3-D Knock village model depicts the Knock village exactly as it was on the evening of the Apparition.
Children will be enthralled by the incredible miniature details.
Open 10am-6pm daily.
Free Admission.
Browse Children's Books At Knock Bookshop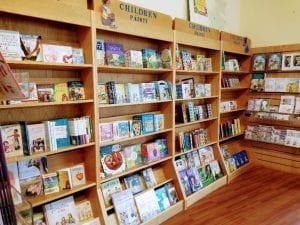 After the Museum, why not take a stroll over to the Bookshop which has a section dedicated to children's books including everything from early sensory books for small children to colourful stories from the bible, colouring and activity books, gift books and puzzles to help nurture your child's faith. The extensive selection will appeal to young readers of all ages, from tots to teens.
You will also find a beautiful selection of gifts for special milestones, such as Baptism, First Communion and Confirmation.
Be Inspired By Stunning Artwork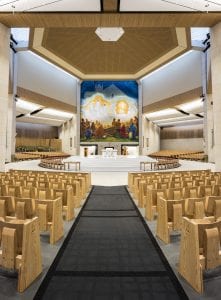 In the iconic Basilica, you will see the magnificent Apparition Mosaic, made by hand with over 1 million pieces of mosaic tiles, tiny  pieces of Venetian glass, smalti, natural marble mosaic and gold smalti. This stunning piece was inlaid by hand and is the largest mosaic of its kind in Europe.
The mosaic represents the Apparition scene as it was described by the witnesses in 1879. Marvel at the intricate details, from the vivid colours to the raindrops that glisten in the natural lighting overhead.
Explore the Sculptures by Timothy P Schmalz, as you meander through the pathways of over 100 acres of pretty landscaped gardens.
Pray Together, Light a Candle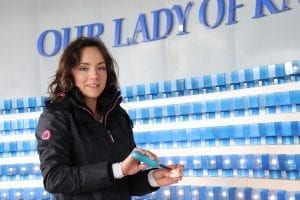 In the quiet, peaceful atmosphere of the Apparition Chapel, take a moment to say a prayer as a family. You can also attend Mass in the Basilica, find out more about Mass times here.
After prayer, you can light a candle at our outdoor candelabra. Every candle represents the prayers and special intentions that pilgrims and visitors bring with them to Knock Shrine each day and those of people from all over the world who light candles for their families and friends through a special online service provided at the Shrine.
Enjoy A Treat At Café Le Chéile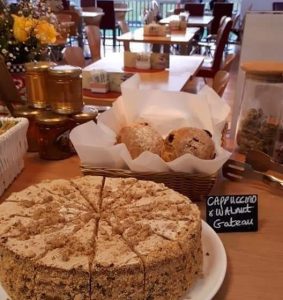 Café Le Chéile is an ideal place for visitors to pause and enjoy a range of delicious meals and snacks while taking in the beautiful views of Knock Shrine. 'Le Chéile' is the Irish term for 'together' and  'Café Le Chéile' is the perfect meeting place for people to come together and enjoy delicious freshly-prepared food.
The café is located at the award winning Knock Museum and enjoys stunning views of Knock Basilica and the pretty gardens at Knock Shrine. Ample parking is available at the car park adjacent to the museum. The café is now open for indoor and outdoor dining in adherence with current government guidelines. Open daily from 10am to 6pm.
Practical Information For Planning Your Day : 
Parking – there is ample free parking at Knock Shrine, including wheelchair parking.
At the North Car Park, you will be near the Basilica and grounds. Alternative parking is also available at the Museum.
Toilets – Public toilets are open all day in the Shrine grounds, including wheelchair accessible toilets and baby changing facilities.
Seating Areas – Outdoor seating is available at various locations around the Shrine grounds. Dogs are welcome but must be kept on a leash.
Amenities outside the Shrine grounds include a playground and Pope Francis Plaza, located adjacent to Knock Parish Church.
Visit our FAQ section for further information and opening times.