Family Focus Week :  July 15th – 19th 2019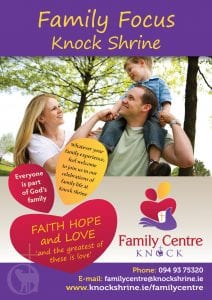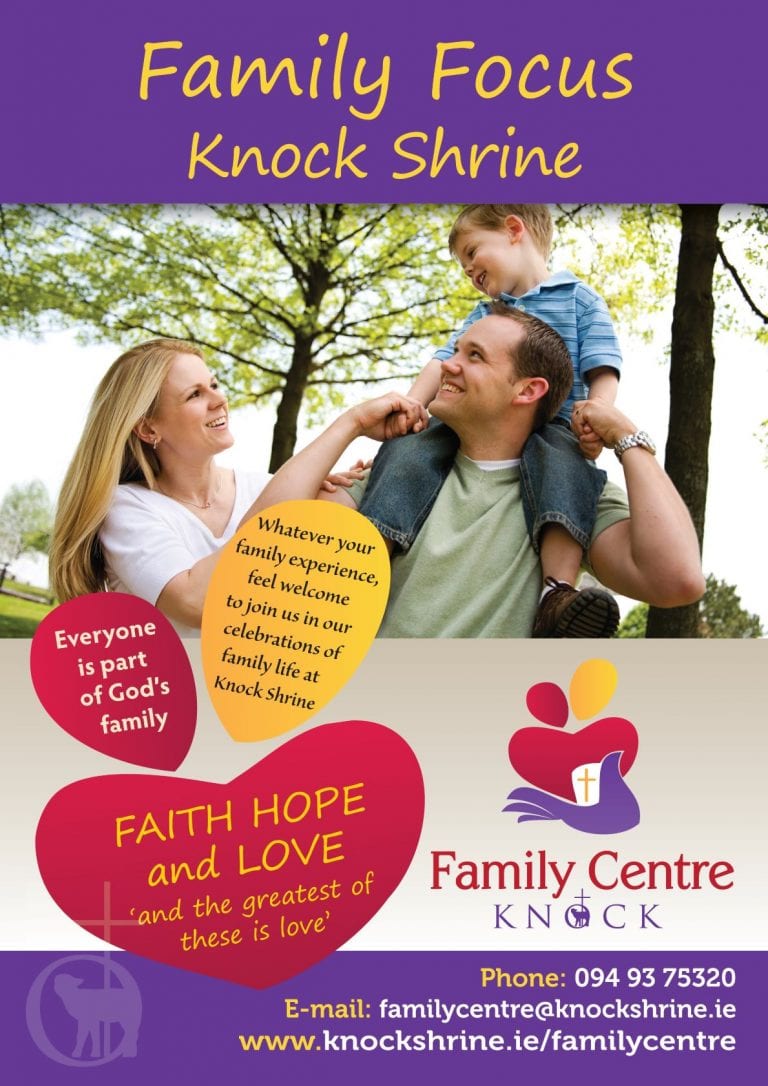 Family Focus Week  2019:
providing a space for prayer which strengthens the ties of family and nurtures faith:
having an evening talk which addressed family concerns and difficulties. (Held on Tuesday, Wednesday and Thursday
Each day, there will be :
Mass at 3pm with  a family theme and includes prayers for families

Evening Adoration in the Shrine from 7-8 will be an hour with music, reflections, the rosary and family prayers followed by a silent hour from 8-9.

Evening Talks at 8.30pm in the Family Centre.
The theme of the talks this year will be as follows:
Tuesday:  How to manage and overcome addictions. 
Wednesday : Overcoming Grief and Loss after a family bereavement.
Thursday: The message Pope Francis brought to families during his visit to Ireland.