Jesuit Week will begin on the evening of the 24th of July and will end on Sunday 31st of July.
We will open with an evening Examen at 8.30pm in the Apparition Chapel.
We are delighted to announce that Jesuit Week is returning to Knock Shrine this year. Jesuit Week has been a part of the programme at Knock Shrine for the past number of years and is always a wonderful and inspiring week.
We are pleased to advise that each session will be available to attend in-person and will also be live streamed on the Knock Shrine Facebook page and on our website here.
Individual Spiritual Direction will be available to all participants (bookings can be made on the day).
Please see details of the daily programme below.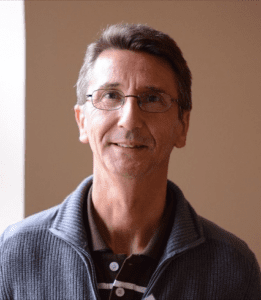 The retreat will be led by Ashley Evans SJ. Ashley Evans joined the Jesuits in 1980. After training as a teacher at Coláiste Iognáid in Galway, he spent two years with Jesuit Refugee Service in camps in Thailand where he learnt to speak Khmer. After ordination in 1992 in Gardiner Street, Ashley returned to Cambodia where he spent the next twenty-seven years. As well as ministering in parishes, Ashley taught Mathematics and Philosophy to trainee teachers at the Royal University of Phnom Penh and ran church hostels for poor students from rural areas. After twenty years living in Phnom Penh, he became the first Director of Xavier Jesuit School in Sisophon in the rural North-west of Cambodia. He spent his final two years in Battambang looking after the students at the Tep Im Centre and teaching at the Battambang Teacher Education College and the Buddhist University there. Ashley joined the Manresa team in March 2021.
---
Programme for Jesuit Week
Sunday 24 – Sunday 31 July
Jesuit Week will open with an introduction on Sunday 24 July at 8.30pm in the Apparition Chapel.
3 sessions per day with celebration of the Eucharist at Midday:
10.30am  Talk in the Basilica
12 noon   Mass in the Basilica
4.30pm   Guided Meditation in the Basilica
8.30pm  Evening Prayer in the Apparition Chapel
Finishing on Sunday 31st July with Mass at 10.30am in the Basilica