Knock Museum is now open daily
with free entry
Whether you are coming to Knock individually or with your family, Knock Museum is a wonderful way to spend time and explore the rich and fascinating history of the Shrine.
The award-winning Museum walks people through the history of Knock, beginning with the story of the Apparition in 1879, the way of life at the time for those who witnessed it, and key events that have shaped the history of the Shrine.
One of the most recent additions to the collection is the large-scale model of Knock village as it was in 1879. The model is filled with wonderful details of the Parish Church, as it was then, in a large field bounded by a stone wall and the thatched houses of the villagers, many of whom witnessed the Apparition. It offers a fascinating insight into village life in Knock and into the historical and social context of the Knock Apparition.
One of the most-favoured exhibits in the Museum is the life-size thatched house which is a replica of the Byrne homestead where five of the witnesses lived. In the Blacksmith's Forge in the Museum, which is a reconstruction of Tom Mullen's Forge, Cloonbulbin, Bekan you can hear the sounds of the blacksmith at work and see the varied collections of tools he used and made.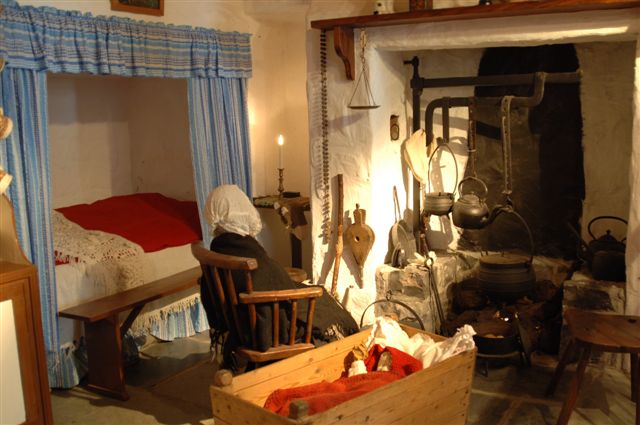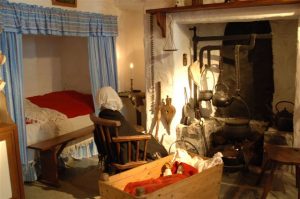 You can keep making history by contributing your own memories and stories of Knock to our 'Memories of Knock' collection which is a wonderful compilation of personal stories of faith and devotion.
Knock Museum is an accredited member of the Museum Standards Programme for Ireland. Audio Guides are available to tour the exhibitions. Café Le Chéile, our acclaimed Café adjacent to the Museum, looks forward to reopening in line with the Government's easing of restrictions for indoor dining in the not too distant future.
Knock Museum Opening hours
Open daily 10am-6pm
Contact details
Knock Museum, Knock Shrine, Co. Mayo F12E3F2
Email | museum@knockshrine.ie
Tel. | 094 93 75034