The season of Lent offers us much needed time to reflect and explore our faith in anticipation for Easter celebrations.
The Bookshop at Knock Shrine has a wonderful selection of books and resources to help you on your Lenten journey and in preparation for Easter.
Take a look at the following titles, hand-picked for you as top recommended titles.
All books are available to order online and ship to anywhere in the world.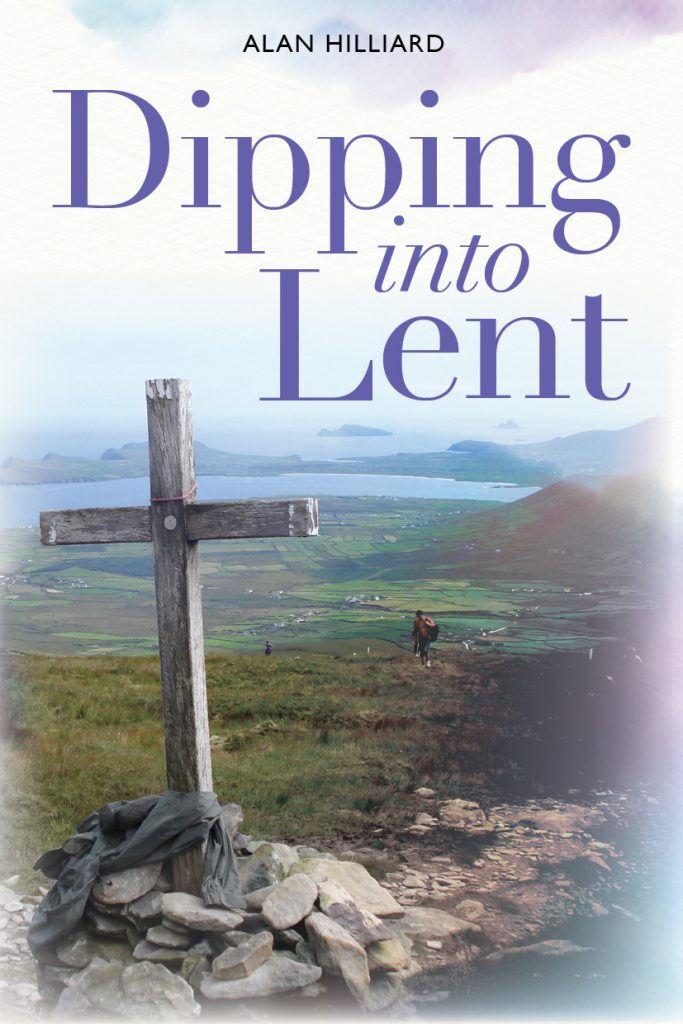 'Dipping Into Lent' by Alan Hiliard
Hopefully these short reflections will help you and God understand one another a little better during the Season of Lent. Every reflection is but a drop but there'd be no ocean if it wasn't for all the individual drops."I compliment Fr Alan Hillard for providing us with a wonderful treasure to accompany this year's Lenten journey – Dipping into Lent. It is essentially a series of reflections, of encounters that open up the themes of Lent in a most uncharacteristic and charming way".
€7.95
Purchase here
---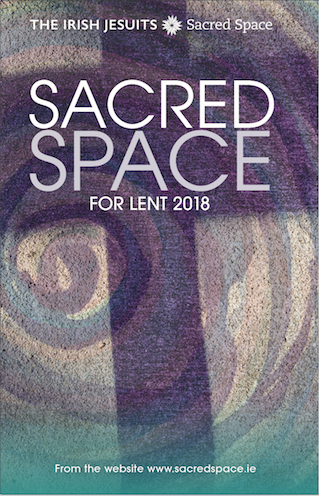 'Sacred Space for Lent' by the Irish Jesuits
Prepare for the Paschal Mystery by entering a Sacred Space.Lent, a holy time of introspection and penance in preparation for the Passion, Death, Resurrection, and Ascension of Jesus Christ, can be further enriched with Sacred Space for Lent 2018, a daily prayer experience from Sacred Space, the internationally known online prayer guide.Throughout the Lenten season, each day includes a Scripture reading and points of reflection, as well as a weekly topic enhanced by six steps of prayer and meditation.Although the Sacred Space website has expanded into many languages and now has a global outreach, the reflections continue to be written by Irish Jesuits.
€3.95
---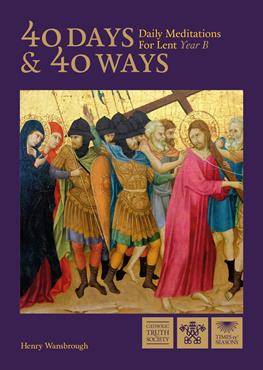 '40 Days & 40 Ways – Daily Meditations for Lent Year B' by Henry Wansbrough
During Lent the Church puts before us special readings for each day, helping us to prepare for the great events of Holy Week, which culminates with the resurrection of Our Lord.Using insights from a lifetime of scriptural scholarship, Henry Wansbrough uses the daily readings to provide timeless and inspiring meditations for the forty days of Lent and each of the Sundays (Year B) of the season.Each meditation ends with a suggested action to help the reader apply the message of scripture to daily life. These acts will revive a desire for God's spirit to empower us to follow Christ more fully – not only during the forty days of Lent, but throughout the whole year.
€4.95
---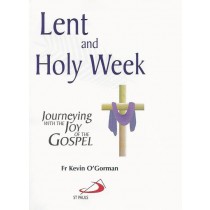 'Lent and Holy Week Journeying with the Joy of the Gospel' by Fr Kevin O'Gorman
These daily reflections for Lent and Holy Week are inspired by passages from Pope Francis' Apostolic Exhortation 'The Joy of the Gospel", and aim to reflect something of his words, images and sentiments. 
€6.90
---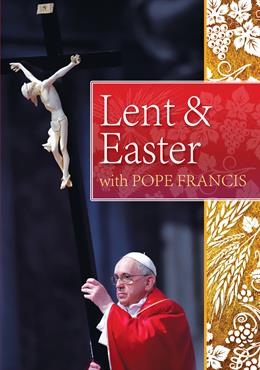 'Lent & Easter with Pope Francis'
Pope Francis invites us to make the journey with him through the liturgical feasts and seasons of Lent and Easter, moving from sin to repentance and new life which allows us to proclaim the Gospel with joy to the whole world.
€3.10
---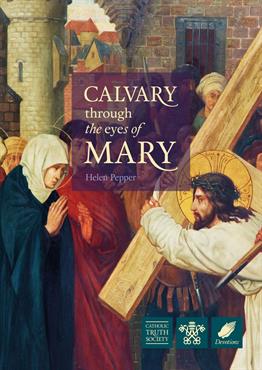 'Calvary through the Eyes of Mary' by Helen Pepper
It has been a Catholic tradition through the centuries to meditate on the Stations of the Cross so that it becomes our way of life. Mary, the Mother of Jesus, made that first way of the cross. The stations in this booklet present that viewpoint.
Stopping with Mary at each of the fourteen locations that mark events in the final days of Jesus's life, we share her sentiments and bear witness to her sorrow as she suffers alongside her son.As we go deeper into her suffering we will come out of this spiritual journey with a deeper love for Mary, a greater appreciation of what her son did for us, and find an example of how to take up our own cross to follow Christ in a spirit of total love.
€2.99
---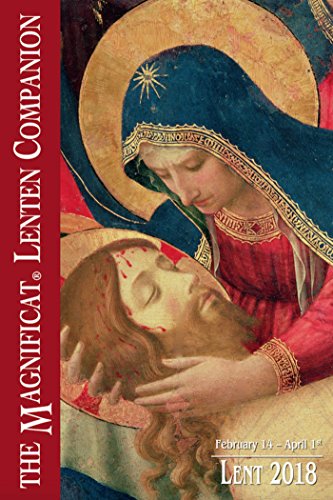 The Magnificat Lenten Companion Lent 2018
By spending a few moments meditating on the inspiring daily reflections and the short prayers that follow them, you will discover all that is true, good, and beautiful about the Catholic Faith.Let the profound yet practical insights you will find in this little spiritual treasury form and focus your spiritual life, filling it with new conviction and purpose.
€3.75
---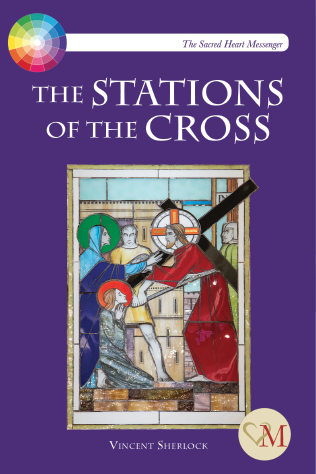 'The Stations of the Cross' by Fr. Vincent Sherlock
In contemplating the mysteries of Jesus' life, our imagination is an invaluable tool. The Stations of the Cross asks readers to put themselves in the shoes of the woman who was found in adultery as she narrates the Way of the Cross. It is a fascinating companion for anyone who wishes to immerse themselves in the story of the Crucifixion from a fresh perspective, helping you to develop a new and perhaps deeper understanding of this event, especially the role of forgiveness in Jesus' life and death. Complemented by beautiful reproductions of the stained glass Stations of Harry Clarke, this is a booklet which will both challenge and inspire you in your worship.
€3.99