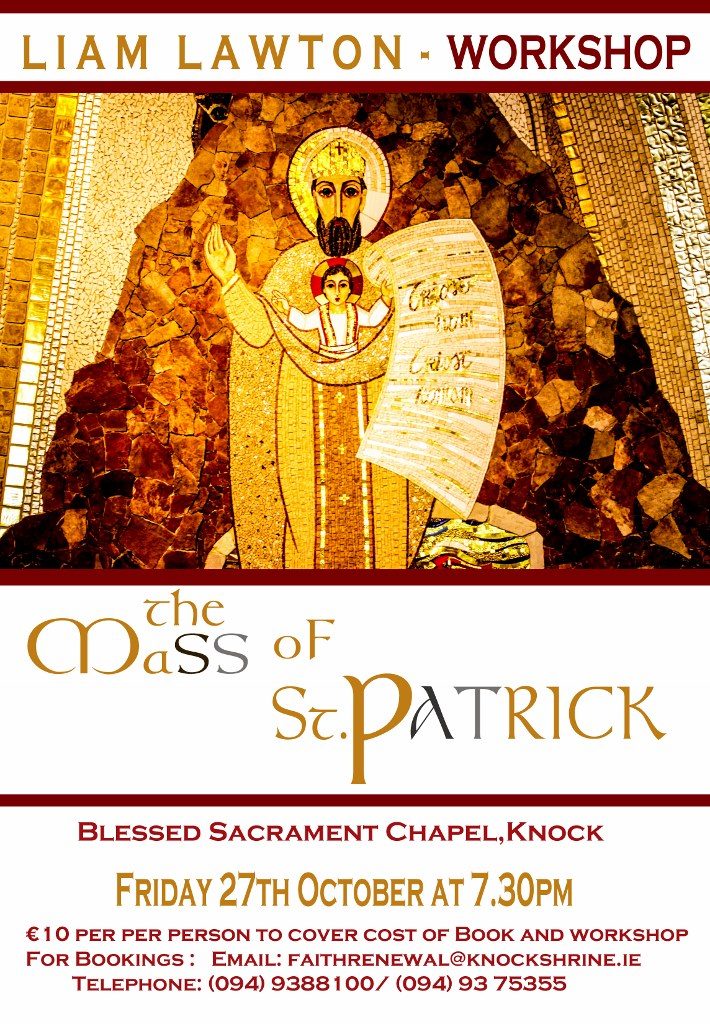 The 'Mass of St Patrick'
Workshop for Choirs with Liam Lawton
The workshop will introduce choirs to Liam's new Mass setting, 'The Mass of St Patrick' which was composed for the Octo Centenary Celebration of Ballintubber last year. 
Composed in melodic and accessible form for Choirs (Soprano, Alto and Men), it includes piano accompaniment, guitar chords and notation for C Instrument.
This workshop is ideal for Parish Choirs and those involved in Music Ministry.
It will take place in the Blessed Sacrament Chapel, Knock Shrine on Friday 27th October from 7.30-9.30pm.
Cost: €10 per person
This workshop is part of the Autumn/ Winter events taking place at Knock Shrine. See the full programme here.