Celebrate the glorious season of Easter with a beautiful Easter candle from Knock Shrine.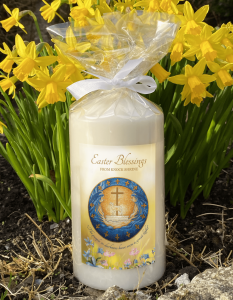 These limited edition candles feature the stunning Lamb of God mosaic at Knock Basilica. Unique to the Knock Apparition is the representation of the Eucharist in the form of the Lamb on the altar standing before a bare Cross. The intricate Mosaic was handcrafted in Italy and is inlaid on the sanctuary at Knock Basilica.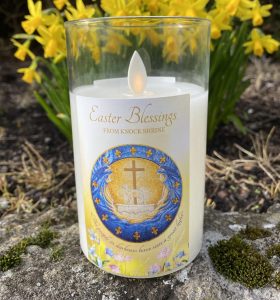 The candles are available in a range of styles and colour schemes, from a traditional natural wax candle to fire safe LED options. We are delighted to launch our latest LED candles in glass jars, in both simple clear glass and rich gold. These candles are non-scented and glow like a real candle with a flickering flame.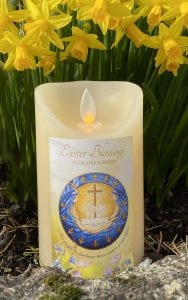 All the LED candles are battery operated with a timer, allowing you the option to set the candle for 6 hours on and 18 hours off. Batteries are included. The wax LED is Vanilla scented and offers the glow of a real candle.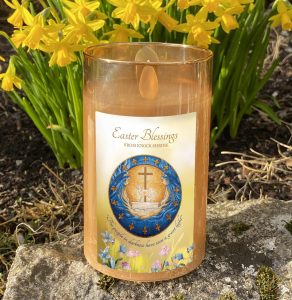 An Easter Candle from Knock Shrine is an ideal addition to your prayer space at home during this Easter season.
Browse the full collection on our online shop here