Join us online
Summer series of Faith Renewal events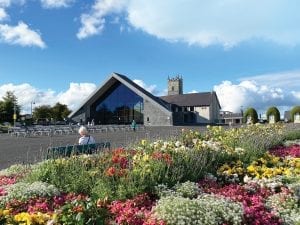 Scripture Summer School
in conjunction with Tarsus Scripture School

June 1st – 22nd 2021: 
Believing and belonging: biblical perspectives on the community of faith.
Facilitated by Jessie Rogers, Sean Goan and Kieran J O'Mahony
15 pre-recorded lectures; 3 webinars.
Cost : €40 per household
Register online here
July 25th to August 1st 2021: Jesuit Week online
Time Out for the Journey In!

We invite you to join us Online for a Six-Day Ignatian Retreat led by Bishop Alan McGuckian SJ

Starting Sunday July 25 (at 8:30pm BST)
Ending Sunday August 1 (at 10:30am BST)
There will be three 20-minute sessions each day at the following times. Participants are also encouraged to join in Mass at 12 noon.
10:30 – Retreat Talk by Bishop Alan
12:00 – Mass from Knock Shrine
16:00 – Guided Meditation: with Patricia
20:30 – The Examen (Review of the Day): with Paula
Facilitated by: Bishop Alan McGuckian SJ, Raphoe Diocese,  Paula McKeown (Down & Connor) and Patricia Mc Carthy, Prayer Guides Co-ordinator at Knock Shrine.