Special Exhibition at Knock Museum for National Heritage Week and the Novena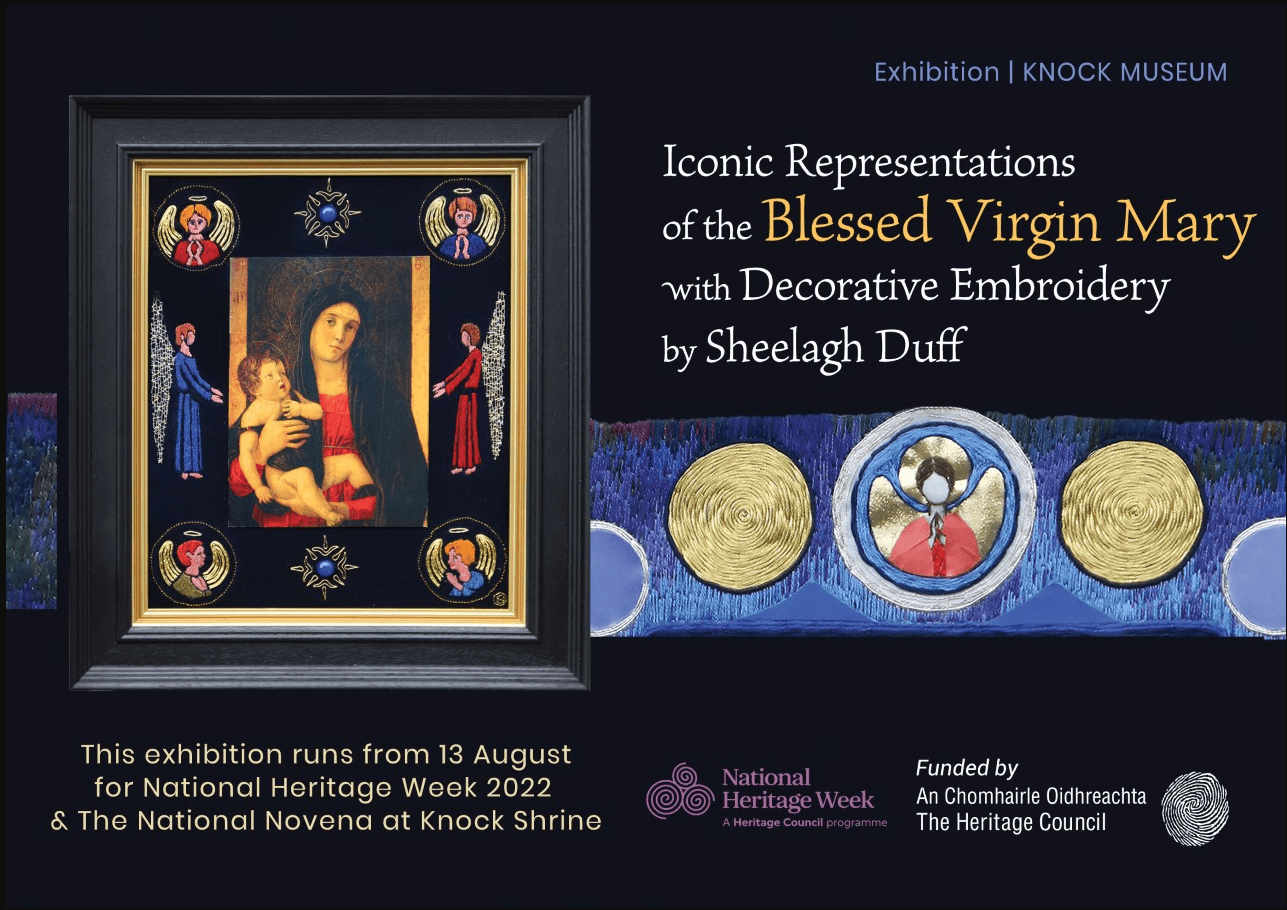 'Iconic Representations of the Blessed Virgin Mary with decorative Embroidery by Sheelagh Duff' will be officially opened by Fr. Richard at Knock Museum on Saturday 13th August at 11am and all are welcome to attend. This exhibition features copies of celebrated paintings of the Blessed Virgin Mary, mainly from the Italian Proto and Early Renaissance periods, that have been embellished with decorative embroidered designs by Sheelagh, an accomplished artist and embroider.
The exhibition will run until 31 October daily from 10-6pm and as always admission is free.
This project is supported by the Heritage Council under the Community Heritage Grant Scheme 2022