Believing and Belonging:
Biblical perspectives on the Community of Faith
Our popular Scripture Summer School will take place online from June 1st to 22nd 2021. This year's theme is Believing and belonging: biblical perspectives on the community of faith. The Scripture school will consist of 15 pre-recorded lectures that you can follow at your leisure.
There will also be two live webinars beginning with a welcome webinar on Tuesday, June 1st and concludes with  a Questions and Answers webinar on Tuesday, June 22nd. This lecture series will be delivered by the following facilitators, who will each focus on the following themes:
'Biblical models of the people of God' with Dr. Jessie Rogers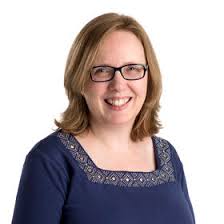 About Dr. Jessie Rogers:
Dr Jessie Rogers has recently been appointed as the first woman and lay dean of the faculty of theology at  St. Patrick's College, Maynooth. She teaches Sacred Scripture at St Patrick's College Maynooth, co-ordinates the Biblical Apostolate in the archdiocese of Cashel and Emly, offers spiritual direction in the Ignatian tradition and is a Godly Play trainer. She is passionate about helping individuals and groups discover in the Bible a life-giving word for everyday life.
'Experience of church in Mark's Gospel, the book of Revelation and the first letter of Peter' with Sean Goan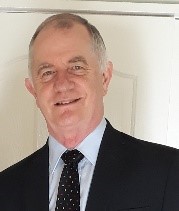 About Sean Goan:
Sean Goan is a Scripture scholar who studied in Rome and Jerusalem and has worked in the area of adult faith development for many years. He has published commentaries on the Sunday Readings for lay readers and most recently a book on the Gospel of John. He currently works for the Spiritan Congregation as coordinator of mission animation.
'The Pauline assemblies: Rows, Reconciliation, Renewal' with Kieran J. O'Mahony OSA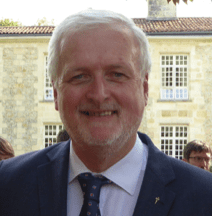 About Kieran J O'Mahony OSA
Kieran O'Mahony OSA is an Augustinian friar and biblical scholar. He lives in St John's Priory (John's Lane), Thomas Street, Dublin and he works for Dublin Diocese as coordinator of biblical studies. Fr Kieran is very well-known for his regular emailings of resources on the readings. These are hugely popular amongst clergy and others. Now, for the first time, these readings are brought together in a series of books entitled 'Hearers of the Word'. 
Further details regarding online registration which will open on Wednesday, May 26th 2021 on the Tarsus Scripture School website.
Cost: (15 pre-recorded lectures and  2 webinars): €40 per household