Support Services for Young People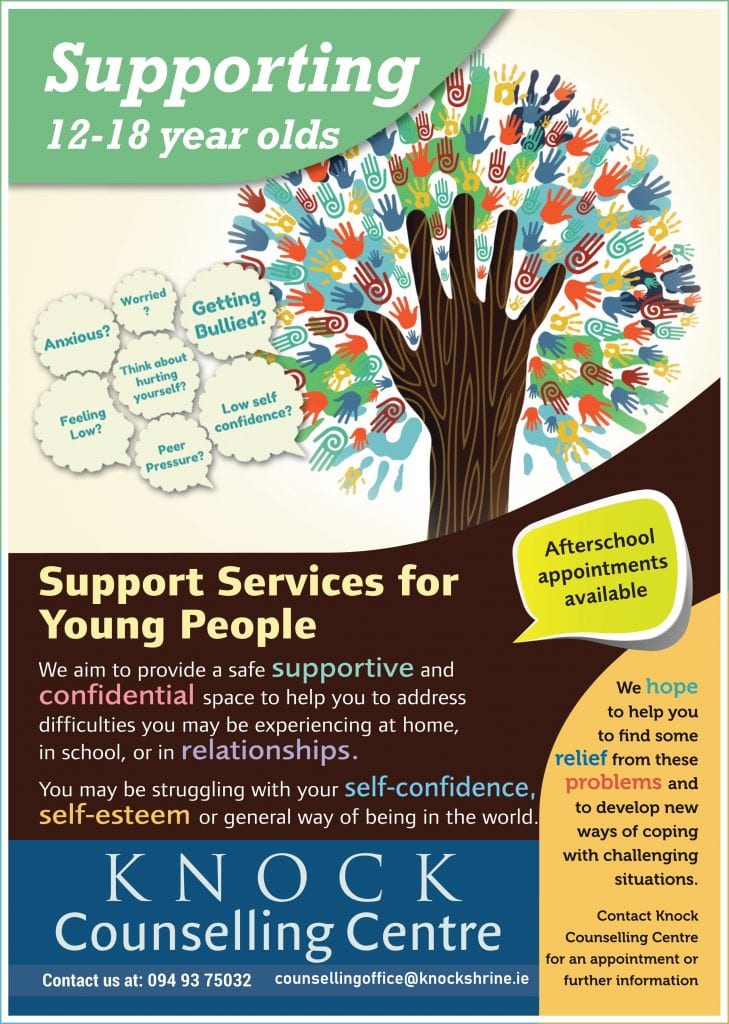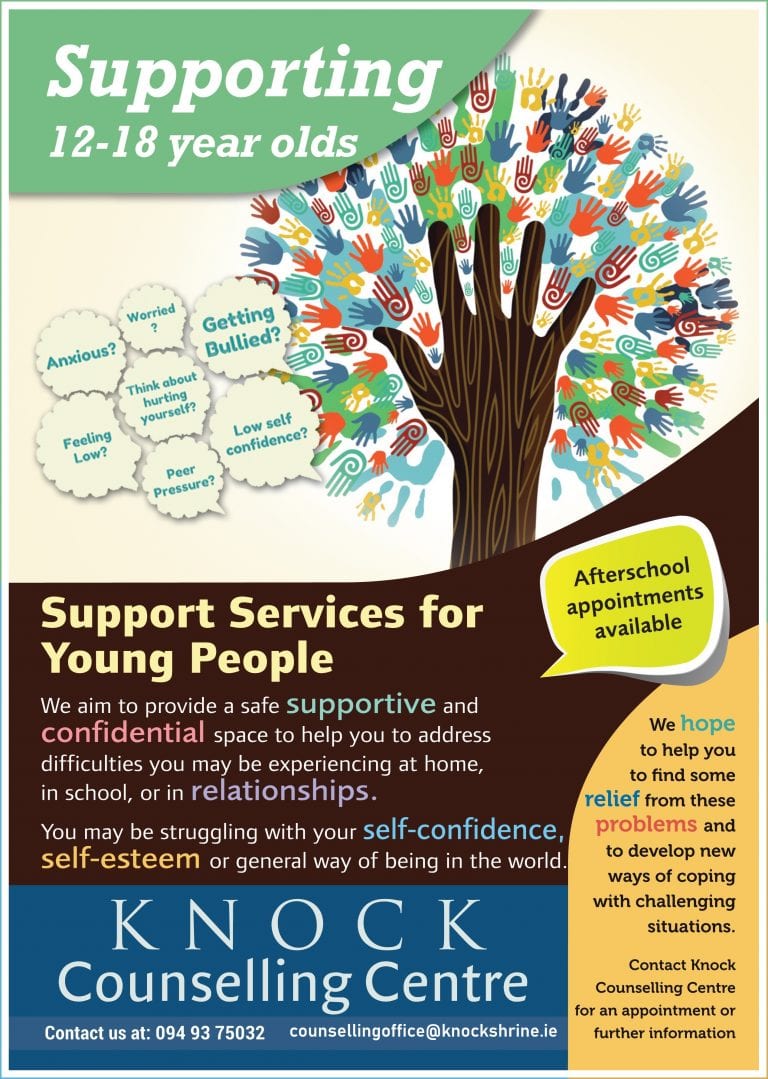 Are you aged  12 to 18 years old?
Knock Counselling Centre aim to provide a safe, supportive and confidential space to help you to address difficulties that you may be experiencing at home, in school or in relationships.  You may be struggling with your self-confidence or general way of being with the world.
We hope to help you to find some relief from these problems and to develop new ways of coping with challenging situations.
After school appointments available
Contact Knock Counselling Centre at 094 93 75032