We, at Knock Shrine, give thanks to God and Our Lady of Knock for the recent announcement by Most Rev. Francis Duffy, Bishop of Ardagh and Clonmacnois of the healing of Marion Carroll for which there is no medical explanation at present.
On Sunday, September 1st 2019, Bishop Francis Duffy led the annual  Ardagh and Clonmacnois Diocesan pilgrimage to Knock Shrine. This was a very special occasion as it marked the 30th anniversary of the healing of Marion Carroll at Knock Shrine while on the same pilgrimage from her home in Athlone. During his homily, Bishop Duffy recalled that September day in 1989 –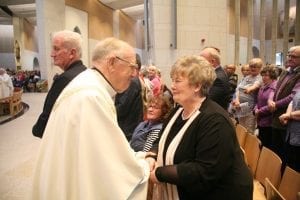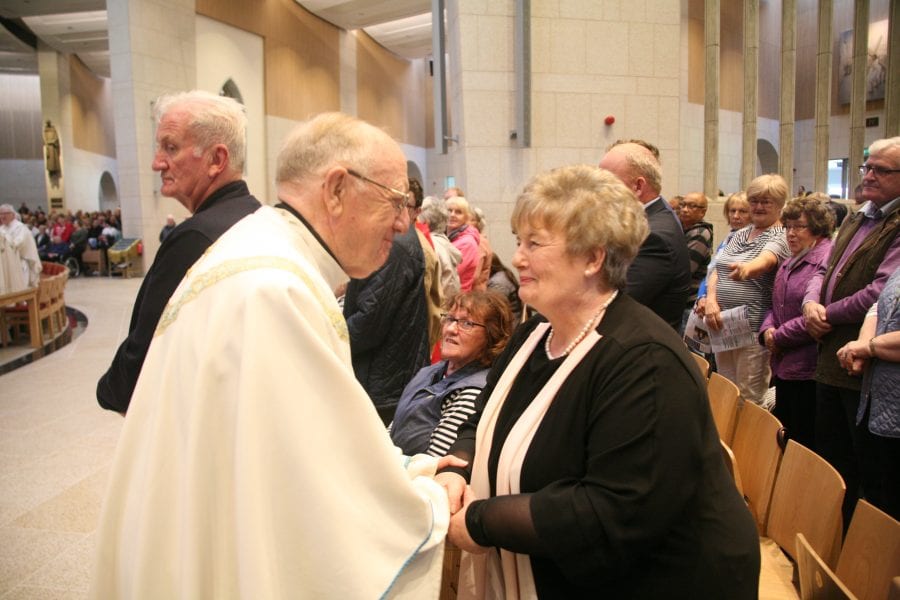 " I recognise that Marion was healed from her long-standing illness while on pilgrimage in this sacred place.  Marion's healing is good news for her, for her husband Jimmy, for her family and friends.  Marion's healing is life changing.  Many have attested to the dramatic change that came about in Marion here and on her return to Athlone in 1989.  Without doubt there was a healing, a cure of the illness that beset Marion for several years.  Marion was liberated from sickness and its impact on her and on her family.  It is also a healing for which there is no medical explanation at present, it is definite and yet defies medical explanation."
Most Rev. Michael Neary, Archbishop of Tuam welcomed the gathered pilgrims to Our Lady's Shrine and extended a special welcome to Marion and her family.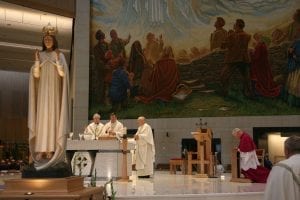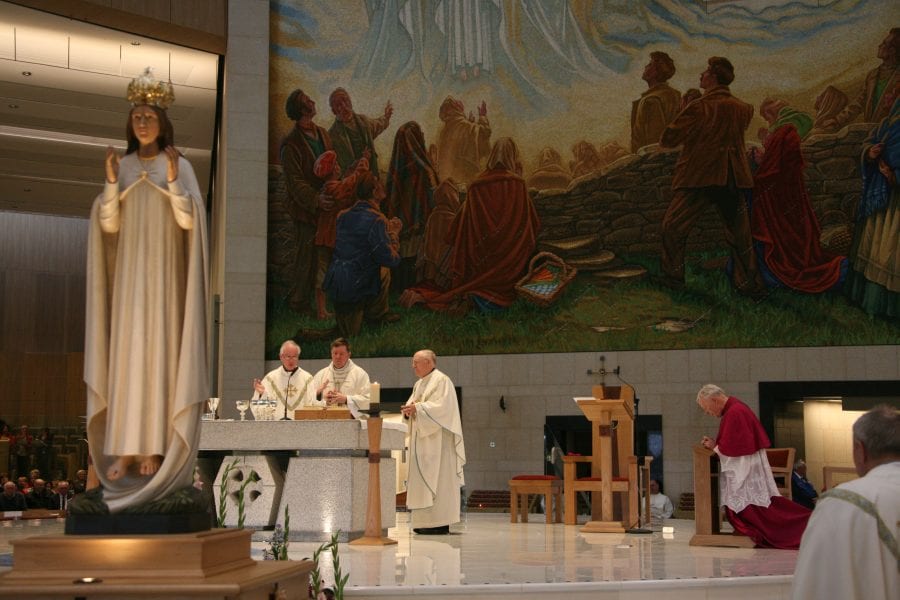 "I reserve a very special welcome for Marion Carroll, her husband Jimmy and family.  Thirty years ago, on the occasion of this pilgrimage, Marion was healed here at Our Lady's Shrine.  Today the Church formally acknowledges that this healing does not admit of any medical explanation and joins in prayer, praise and thanksgiving to God.  In these situations, the Church must always be very cautious.  This is illustrated by the fact that thirty years have elapsed since this took place, during which time the examination by the Medical Bureau testifies that there is no medical explanation for this healing."
For the past 30 years, Marian, along with her husband Jimmy,  has been an exemplary member of Cairde Mhuire, Our Lady's Volunteers at Knock Shrine. We thank her for her many years of dedicated service and commitment to pilgrims at Our Lady's Shrine. We wish Marian and her family the best of health and happiness for the future.