Event Calendar: Knock Shrine has a vibrant and varied calendar of events, offering concerts, spiritual retreats, workshops and themed days in addition to daily

Masses and Ceremonies.
---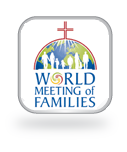 Find out more about the World Meeting of Families 2018 #WMOF2018
Autumn-Winter Events 2017

Knock Counselling Centre Autumn/Winter Courses and Services
Important Notice: Knock Parish Church and Apparition Chapel will be closed from

Monday 2nd October 2017 until April 2018

due to refurbishment works taking place. Masses will take place in the Blessed Sacrament Chapel and the Basilica. You can view times here.
Thank you for your understanding and apologies for any inconvenience caused.
Autumn-Winter Events at Knock Shrine
We are delighted to announce a new programme of exciting events for the Autumn/Winter at Knock Shrine! These events are aimed at adults and include a series of one-day retreats and workshops, focusing on prayer, reflection, deepening of faith and spiritual rejuvenation. These events are open to all and we invite you to take a look at all of the wonderful upcoming programme below or find out more here.
---



Weekly Events
Bereavement Support Group meeting takes place each Wednesday at 11am in the Family Centre, Knock Shrine. More information here

---
Monthly Events
Public Mini-Vigils take place on the first Friday of the month
Confessions: 8pm-9pm; Vigil proper from 9pm until Midnight in the Parish Church. See the full list of dates here: vigil-list-2017
Traditional Latin Mass  takes  place at 5.30pm on the second Sunday of each month place in the Parish Church.

---
Other Upcoming Events
Handel's 'Messiah' at Knock Basilica
Saturday 18 November 2017

Saturday 18th November at 7.30pm (doors 6.30pm) sees the return of the RTÉ Concert Orchestra to present Handel's 'iconic' Messiah at Knock Basilica. Conducted by Proinnsías Ó Duinn with soloists, Soprano Claudia Boyle, Alto Anne Marie Gibbons, Tenor Julian Hubbard and Bass Christopher Cull together with Our Lady's Choral Society, Cór Mhaigh Eo and Ballina Chamber Choir.  Presented by Liz Nolan, RTE Lyric FM.
Tickets (€30 and €25) available now at www.knockmessiah.com and at the Witness to Hope office Knock Shrine and Downtown Records Castlebar & Westport.
Drop-In Listening Service at Knock Counselling Centre
Available during the pilgrimage season at the following times:
Thursday: 10am-5pm
Friday: 2pm-5pm
Saturday & Sunday: 11am-5pm
The drop-in listening service offers people an opportunity to discuss difficult or challenging life issues in a caring and confidential environment. People attend single sessions to reflect on and discuss personal issues or concerns.
The drop-in service is available to any person or persons over the age of 18. There is no set fee for a session at the drop-in listening service. No appointment is needed to use the drop-in listening service.
Contact the Counselling Centre
Tel: (094) 93 75032 or email: counsellingteam@knockshrine.ie
---
Autumn/Winter at Knock Counselling Centre
See our wonderful programme of events coming up in the Autumn/ Winter. Find out more or book a place today.
T: (094) 93 75032
E: counsellingteam@knockshrine.ie
---