Event Calendar: Knock Shrine has a vibrant and varied calendar of events, offering concerts, spiritual retreats, workshops and themed days in addition to daily

Masses and Ceremonies. To view dates of Pilgrimages and Vigils please see calendar below.
---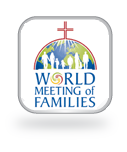 Find out more about the World Meeting of Families 2018 #WMOF2018
2017 Pilgrimage Season at Knock Shrine

Drop-In Counselling Service



Weekly Events
Bereavement Support Group meeting takes place each Wednesday at 11am in the Family Centre, Knock Shrine. More information here

Candlelight Rosary Procession every Thursday evening at 9pm (throughout June, July & August)

---
Monthly Events
Public Mini-Vigils take place on the first Friday of the month
Confessions: 8pm-9pm; Vigil proper from 9pm until Midnight in the Parish Church. See the full list of dates here: vigil-list-2017
Traditional Latin Mass  takes  place at 5.30pm on the second Sunday of each month place in the Parish Church.

---
Upcoming Events

Sunday 30th April
Opening of the official Pilgrimage Season at Knock Shrine


Friday 23rd June 
The Worldpriest Annual Global Rosary Relay for Priests at 2.30pm in the Basilica. This event will be streamed live as Knock Shrine will be one of 47 Shrine who will be participating from all over the world. Find out more at www.worldpriest.com

Saturday 1st & Sunday 2nd July
Relics of Mother Teresa will be in Knock Parish Church throughout the weekend.

24th –  30th July
A Week of Ignatian Spirituality in the Prayer Guidance Centre
(Full programme details to follow)
Family & Youth Events
July 3rd – 7th: KYM Summer Camp
A fun filled week for all 7-11 year olds. The camp will run in The HUB. This week includes arts & crafts, sports, prayer, dance, music and much more. Each day runs 10:00-2:00. Children are asked to bring a packed lunch. Cost €30   Places are limited so booking is essential.
Monday 10th July
Family Focus Week – 4 events each day in The Hub/Family Centre until 15th July
July 17th – 21st: The Michaela Foundation Summer Camp for Girls
Age: 11-13years Old Girls. Cost: £60
Michaela Foundation Summer Camps bring magic into the lives of young girls throughout the country. The Summer camp offers 11-13 year old girls the opportunity to experience a plethora of inspiring and entertaining activities, all taught by highly- experienced experts in a fun and supportive environment. For more information or to register your child please visit: http://bit.ly/1Y0wdUK
August 14th – 22nd: Novena week-long Events
Throughout the Novena different programmes for children and teens will run in The HUB. Please ask at any of the offices for more information or visit us in the HUB to find out more.
National Novena to Our Lady of Knock
14-22 August 2017
The theme for this year's National Novena is 'Living Life to the Full'. Ceremonies take place twice daily at 3pm & 8.30pm (Sundays & Holydays 2.30pm) and workshops at 12 noon & 6pm. The full schedule of speakers will be posted in due course.
Drop-In Listening Service at Knock Counselling Centre
Available during the pilgrimage season at the following times:
Thursday: 10am-5pm
Friday: 2pm-5pm
Saturday & Sunday: 11am-5pm
The drop-in listening service offers people an opportunity to discuss difficult or challenging life issues in a caring and confidential environment. People attend single sessions to reflect on and discuss personal issues or concerns.
The drop-in service is available to any person or persons over the age of 18. There is no set fee for a session at the drop-in listening service. No appointment is needed to use the drop-in listening service.
Contact the Counselling Centre
Tel: (094) 93 75032 or email: counsellingteam@knockshrine.ie
---