Faith Renewal at Knock Shrine
As the autumn leaves begin to fall and the winter chill settles in, we are excited to invite you to a new series of faith renewal events that will warm your heart and nurture your soul.
From our engaging adult faith formation course to thought-provoking discussions on the Synod, creative and inspirational sacred art workshops, and the enchanting 'Carols by Candlelight' concert, we have created a varied programme to help deepen your faith as you journey through Advent and into Christmas.
Please view our dedicated Faith Renewal section for a more detailed programme including booking details.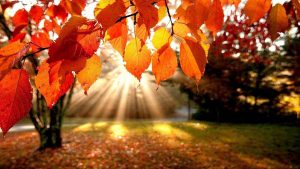 What Do We Know About Jesus?
Evening Faith Formation Course with Fr Eugene Duffy
Dates: Oct 3rd, 10th, 17th, 24th, 31st
November: 7th, 14th & 21st
Time: 8pm – 9.30pm
Taking place in St John's Welcome Centre, Knock Shrine. Booking details to follow.
This short series of presentations will explore some fundamental aspects of our knowledge about Jesus of Nazareth. It will trace how faith in Jesus developed and too shape, leading to what we profess about him in our creeds. The series will provide a basic foundation for those who want to deepen their own faith and be in a position to share it with others. It would be an ideal foundational course for those engaged in parish ministries, diocesan or parish pastoral councils.
Each session will begin at 8pm and finish by 9.30pm There will time for discussion, questions and answers. Find out more…
The Synodal Assembly: *Deferred (New Dates to be confirmed)*
Each week we will bring you an update on the proceedings at the Synodal Assembly in Rome. Rev Eugene Duffy in Knock will be in conversation with Rev Eamonn Conway and other distinguished participants at the Synod in Rome, offering insights into the events and discussions.
It is hoped that the conversations will be of particular interest to members of Diocesan and Parish Pastoral Councils, as well as the general public.
This event is free of charge, no bookings necessary.
November Remembrance Mass
Sunday 5th November at 12 noon, Knock Basilica
Each November affords us a time to pause, reflect and remember all those who have died and gone before us into the loving arms of God.
This November, we are offering you the opportunity to join with others, reflect on our loss and the journey of learning to let go.
Ní imithe uainn atá siad, ach imithe romhainn.
They are not gone from us, but gone before us. Find out more..
All-Night Vigil on Thursday 7th December
'A Light to Enlighten the World.'
Confessions from 10pm until Midnight on the night of Thursday 7th December. The Vigil will continue in the Basilica from Midnight with Rosary, Holy Hour, Reflections and Prayer, concluding with Mass at 4am.
'Seeing is Believing: Reflecting on Art as a Glimpse of the Sacred'
with Dr. Nora Donnelly
Dates: Saturday 9th & 16th December
Time: 10.30am
Location: Taize Room, Prayer Centre, Knock Shrine
Fee: 20 per person
These illustrated lectures are designed to make sense of Art. Indeed Nora Donnelly hopes to help not only to make some sense of Art but to make new sense by attending to what we see just for its own sake. In this way she hopes to show that God is immanent and embedded  in all things  visual and that our world is charged with the wonder of His presence.
Carols by Candlelight
Sunday 17th December
Join with the Schola Cantorum Basilicae and the combined choirs of Knock in celebrating the joy of Christmas with a collection of carols, hymns and festive favourites at Knock Basilica. Admission free and all are welcome.
Advent Reconciliation Service
Tuesday 19th December
"Everyone needs to be touched by the comfort and attraction of God's saving love, which is mysteriously at work in each person, above and beyond their faults and failings."
Tuesday 19th December from 8pm-9pm in the Chapel of Reconciliation with music provided by Schola Cantorum Basilicae.