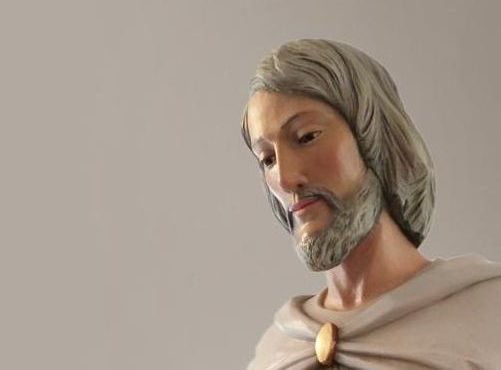 As the year of St Joseph draws to a close, Knock Shrine marks the end of this special year with a Triduum to St Joseph from Friday 5th– Sunday 7th November.
Friday 5th             Rosary at 7pm, Mass at 7.30pm
Speaker:              Trish O'Brien, St Louis Community School, Kiltimagh
Theme:                St. Joseph and the Family
To celebrate the Year of St Joseph, Knock Shrine has commissioned a beautiful new statue, designed and sculpted by renowned Italian sculptors Ferdinand Stuflesser 1875 studios, it depicts St. Joseph as he appeared in the Apparition at Knock in 1879.
The statue will be unveiled to the public during the Triduum ceremonies, taking place at Knock Basilica with guest speakers present.